About

Affiliates & Collaborators
Professional Affiliations & Collaborations
Global Education Ventures is committed to providing the best and most rewarding educational experience to our students and faculty. We thrive to provide exchange opportunities through specific collaborations with a wide-range of professionals, institutions, cultural organizations and private companies.
Our goal is to expose students to a large range of indoor and outdoor academic experiences, including collaboration with architecture and construction firms, guided visits to professional research institutions, seminars, demonstration projects, guest speakers and professionals, including specialized faculty, that expose our students to a varied didactic experience.
AFFILIATES:

Global Educationsl Ventures provides and hosts study abroad programs for American Universities, we begin our activities collaborating with the University of Texas, San Antonio (UTSA). Working closely with College of Architecture, Construction and Planning and College of Liberal and Fine Arts. UTSA programs are faculty-led by American faculty, in addition to local, Italian faculty-led programs. GEV works with a large network of local Italian University faculty that teach at out programs.




College of Architecture, Construction and Planning (CACP)



(See details of the collaboration)



College of Liberal and Fine Arts (COLFA )



(See details of the collaboration)



COLLABORATORS:

MTA Architecture and Urban Planning (See details of the collaboration and company profile)





Global Education Venures collaborates with Giancarlo De Carlo's architecture studio, MTA. Monica Mazzolani and Antonio Troisi, partners of the firm, together with other professionals teach a seminar class with American faculty in Urbino for our students, exposing students to the history of modern architecture through Giancarlo De Carlo's work in Urbino. Adaptation of historic buildings into modern-day design needs.
( www.mtaa.it )




Pier Carlo Bontempi Studio (See details of the collaboration and company profile)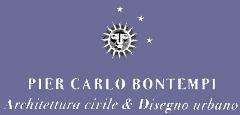 Fabio Paoletti-Architect, Engineer and Faculty
Global Education Ventures collaborates with Pier Carlo Bontempi's studio on a two-week seminar class, which partially takes place in Veneto, Italy. Architect and faculty Fabio Paoletti leads the seminar for our students in Urbino at our facilities and collaborates with UTSA faculty on the design and projects for the class.
( www.piercarlobontempi.it )


University of Urbino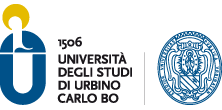 Global Education Venturs works in close collaboration with University of Urbino (UNIURB). Our main objective is to have our students exposed to all academic services offered by UNIURB. Our students have access to UNIURB facilities, faculty and other student services. We strongly believe that a well-rounded study abroad experience is to experience education as the local community does, embracing the Italian student life and having our international students live the "Italian-University"experience. Our study abroad program takes place at an Italian University campus offering our students a rich and rewarding opportunity not only academically, but also an opportunity to network with a large range of international and Italian students.
( www.uniurb.it )






Global Education Venturs collaborates with the largest façade design and construction company in Italy, ISA INFISSI. Our students are exposed to the working environment of the firm through tours of the facility, including design and construction phase. Students visit the actual facility and also some of the projects that ISA is currently constructing, such as La Nuvola di Fuksas in Rome.
( www.isaspa.eu )
GEV collaborates with various institutes and public cultural organizations, following a few of our collaborators.


City of Urbino

 

Accademia Raffaello Sanzio
Palazzo Ducale Urbino
Palazzo Farnese Roma
www.comune.urbino.ps.it
www.accademiaraffaello.it
www.palazzoducaleurbino.it
www.turismoroma.it